I'm so pleased to announce that this new project has taken off with great success!I'm so happy that everyone has been open minded about things.  I am also so very pleased with the feedback and participation from other Military families around the U.S.
Through time, I only hope that this *new* project will blossom and grow.
This is MY way of giving back to the Military AND Civilian Community and is also my family's way of saying "thank you" to everyone who is a part of this brother and sister hood of courageous men and women.
Posts for Chow Hall Mondays Start Below:
Our Favorite Chocolate Chip Cookies {CHM #1}
Taco Casserole {CHM #2}
Easy No Bake Cheesecake {CHM #3}
Special K Bars {CHM #4}
Interested in participating in Chow Hall Mondays?
Click HERE for more information on it and on how YOU can be the next one featured 🙂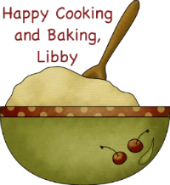 (Visited 7 times, 1 visits today)